_
Our Services >
CHAPLAINCY


Chaplaincy Department, Alice Ho Miu Ling Nethersole Hospital
(AHNH Chaplaincy)

Conference
Chaplaincy Department,
1/F, Block A,
Alice Ho Miu Ling Nethersole Hospital
11 Chuen On Road, Tai Po, N.T., Hong Kong
Chapel
Location: 1/F, Block A, Alice Ho Miu Ling Nethersole Hospital, 11 Chuen On Road, Tai PoOpening hours:9:00am – 5:30pm (except Saturday, Sunday and public holiday)
Prayer Room
Location: 1/F, Block A, Alice Ho Miu Ling Nethersole Hospital, 11 Chuen On Road, Tai PoOpening hours: 24 hours all-year-round
Training & Activities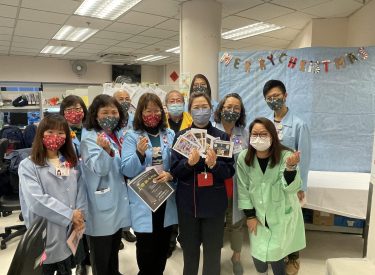 Christmas Celebrations and Caroling
(26 pictures)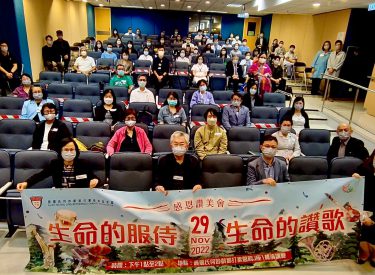 Thanksgiving and Praising Assembly
(8 pictures)
Spiritual Care Fortnight 2022
(7 pictures)
Caring Hospital Staff
(7 pictures)
Serving and Liaison with Local Community and Churches
(3 pictures)
Renal Patient Mutual Support Group
(3 pictures)
Chinese New Year Activities
(5 pictures)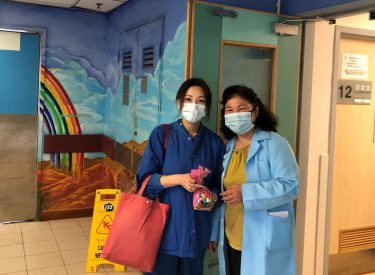 Easter programme
(2 pictures)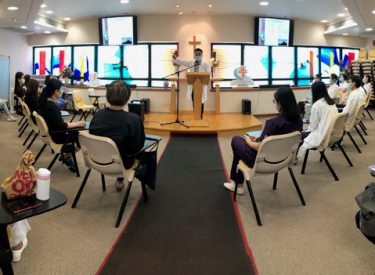 Spiritual Care Programme for Staff
(3 pictures)
Chaplaincy Department,
1/F, Block A,
Alice Ho Miu Ling Nethersole Hospital
11 Chuen On Road, Tai Po, N.T., Hong Kong
Chapel
Location: 1/F, Block A, Alice Ho Miu Ling Nethersole Hospital, 11 Chuen On Road, Tai PoOpening hours:9:00am – 5:30pm (except Saturday, Sunday and public holiday)
Prayer Room
Location: 1/F, Block A, Alice Ho Miu Ling Nethersole Hospital, 11 Chuen On Road, Tai PoOpening hours: 24 hours all-year-round
Our Services
Chaplaincy Department,
1/F, Block A,
Alice Ho Miu Ling Nethersole Hospital
11 Chuen On Road, Tai Po, N.T., Hong Kong
Chapel
Location: 1/F, Block A, Alice Ho Miu Ling Nethersole Hospital, 11 Chuen On Road, Tai PoOpening hours:9:00am – 5:30pm (except Saturday, Sunday and public holiday)
Prayer Room
Location: 1/F, Block A, Alice Ho Miu Ling Nethersole Hospital, 11 Chuen On Road, Tai PoOpening hours: 24 hours all-year-round
Our Team
Chaplain
_
Ms. Grace TANG (Stationery in the Alice Ho Miu Ling Nethersole Nursing Home)
Training Supervisor Advisor
Chaplaincy Department,
1/F, Block A,
Alice Ho Miu Ling Nethersole Hospital
11 Chuen On Road, Tai Po, N.T., Hong Kong
Chapel
Location: 1/F, Block A, Alice Ho Miu Ling Nethersole Hospital, 11 Chuen On Road, Tai PoOpening hours:9:00am – 5:30pm (except Saturday, Sunday and public holiday)
Prayer Room
Location: 1/F, Block A, Alice Ho Miu Ling Nethersole Hospital, 11 Chuen On Road, Tai PoOpening hours: 24 hours all-year-round
Introduction

Vision
To provide spiritual care, emotional support and pastoral counselling to patients, their family members and hospital staff for them to experience the love of God in their adversity and to face their challenges and difficulties with faith and courage.
Mission
Compassionate Love and Holistic Care
History
With a mission for "Holistic Care", the Alice Ho Miu Ling Nethersole Hospital appointed a designated pastoral staff to look after the religious work in the wards in the early 1950's. Continuous development in Chaplaincy ministry was necessary in order to meet the needs of the changing society. A professional Chaplaincy team was established to provide care to the patients and families as well as hospital staff. After moving to the Tai Po site in 1997, the Clinical Pastoral Education (CPE) programme was launched for providing professional training to chaplains and pastors alike. In 1999, the Nethersole CPE Centre was accredited by the supervisors of the Association for Clinical Pastoral Education (ACPE) of USA and recognized as a role model for the Asia Pacific Region. It further received recognition in the chaplaincy field in Hong Kong. Since 2002, the Chaplaincy Service has been re-structured and re-named as "Nethersole Chaplaincy Ministries" in order to cope with a more diversified service development, with current service extended to Elderly Homes of the Foundation, the Hospital's Chinese Medicine Service and community clinics, fulfilling the concept of spiritual care without walls.
Chaplaincy Department,
1/F, Block A,
Alice Ho Miu Ling Nethersole Hospital
11 Chuen On Road, Tai Po, N.T., Hong Kong
Chapel
Location: 1/F, Block A, Alice Ho Miu Ling Nethersole Hospital, 11 Chuen On Road, Tai PoOpening hours:9:00am – 5:30pm (except Saturday, Sunday and public holiday)
Prayer Room
Location: 1/F, Block A, Alice Ho Miu Ling Nethersole Hospital, 11 Chuen On Road, Tai PoOpening hours: 24 hours all-year-round